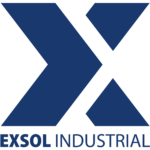 In 2015 an organization – with a combined experience from different parts of the world within the oil and gas industry was established.
This success-driven organization promised to offer "Expert Solutions" within different fields of the industrial market, and was therefore named "EXSOL Industrial"
Our Services and Solutions
Why consider EXSOL Industrial?
The root strength of EXSOL lies within the combined experience of 60+ years, which was gained within the region and from various parts of the world.
EXSOL Industrial is a dynamic partner that does not only provides prefabricated services but also develops proven innovative solutions based on clients' needs.
EXSOL is the ideal partner to whom projects are entrusted without concerns. We have the knowledge, experience, certifications and compliant with industrial safety practices.
Leading provider of innovative solutions while adhering to international standards.
If EXSOL, did it, it's a job well done!