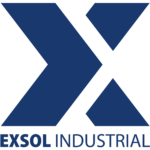 EXSOL Industrial N.V. (EXSOL) is a fast-paced, success-driven and customer oriented work environment fuelled by the talent, skills and expertise of its employees who operate within each and every responsibility and abide by EXSOL's core values as well as applicable company procedures and international standards. 
Why consider EXSOL Industrial N.V.?
Ethical practices, recognized industry leaders and proven track record backed up in writing.
Complete solutions, competitive prices with a high-quality standard.
Fast response times, efficient scheduling and flexible schedule management.